Today I finally received my request to setup a trial account of IBM Verse.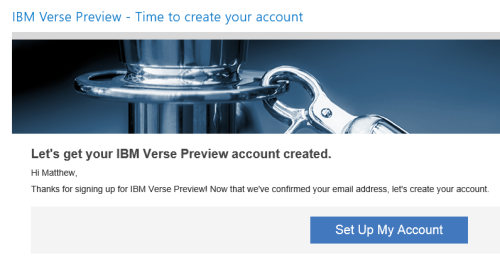 Here is what the email message said:
We hope you'll find this to be a delightful experience. In addition to mail you also get:
Calendar, contacts, in-line attachment preview, one-click tracking of actions that need attention, and analytics-based identification of important people and content.
Upload, store, and share files with individuals, with up to 500MB personal file storage.
Send and receive instant messages.
Collaborate and interact with others by viewing profiles, status updates, and files.
Encourage others to collaborate with you by spreading the word about IBM Verse Preview so they can get their own account.
We want you to see how Verse helps declutter your inbox. You can:
Send up to 25 emails in a 24 hour period.
Send mail containing up to 10 recipients per email.
Send mail messages up to 100MB in size.
Have a mailbox quota of 500 MB.
Experience spam filtering for emails sent to outside domains.
Please use the latest Google Chrome or Mozilla Firefox browser only. Support for other browsers is coming soon. Note that Verse Preview is not intended for use as a production mail client. Check out the full version of IBM Verse coming soon for all your business mail needs.
Stay engaged with us using #NewWayToWork and #IBMVerse.
Thank you,
The IBM Verse Team
*****************************************************************************************
I clicked Set Up My Account filled out the info and 20-30 minutes later this showed up.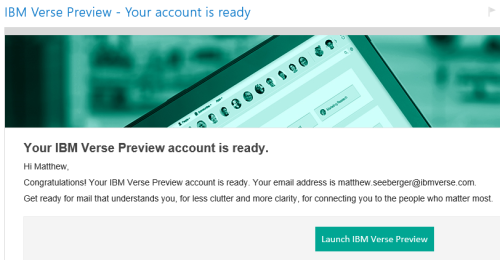 Woohoo! I'm in. The is what welcomed me on the other side (SPOILER ALERT!!!!). Such a nice, clean interface. Why can't everything look this good !?!
The Mail View:

The Calendar View: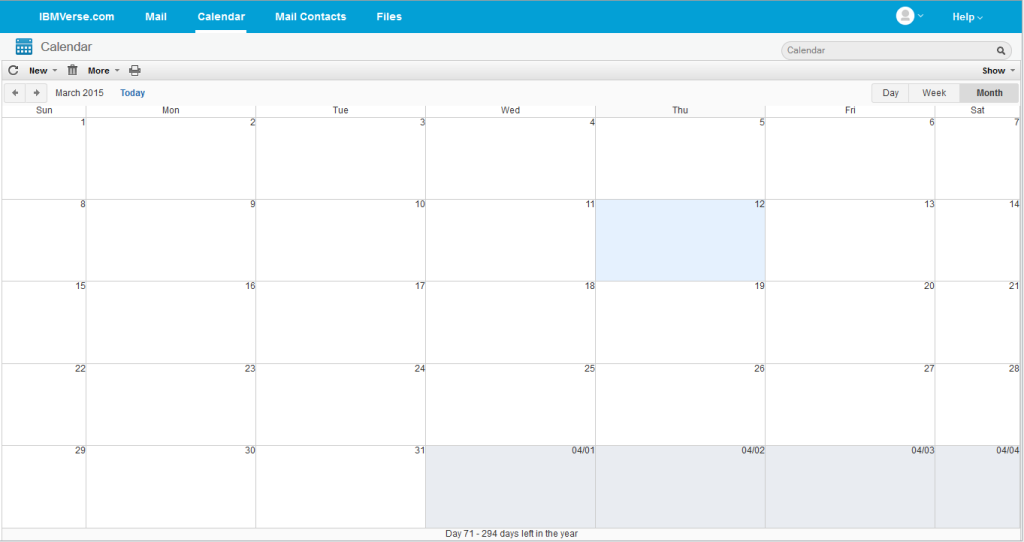 The Mail Contacts View: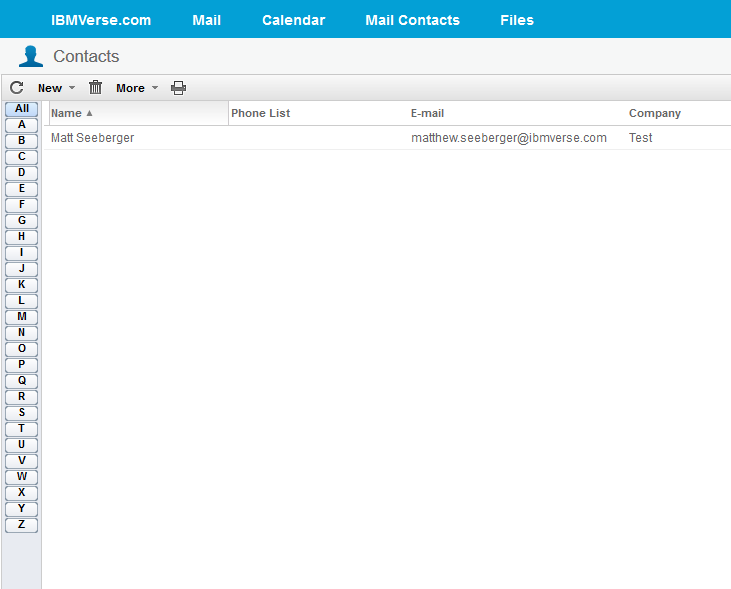 The Files View:

Time to jump in and get started. I hope to see you there!
Sign up here: http://www.ibm.com/social-business/us/en/newway/index.html
More info here: http://www.ibm.com/social-business/us/en/newway/persona.html